Vegan vs. cruelty-free
Vegan beauty products are defined as products that don't contain animal ingredients, animal by-products, or other animal-derived ingredients. This even includes honey and beeswax. Unfortunately, plenty of animal-derived elements are commonly used in the production of cosmetics. Furthermore, such products may be labeled organic or natural without necessarily being more ethical. For example, beeswax is a natural ingredient, but it is certainly not vegan; palm oil, even certified organic, is still a highly debated ingredient.
Veganism is all about preventing and eradicating cruelty to animals, so a vegan beauty product shouldn't be tested on animals. However, this isn't always the case. The term "vegan" is often used to mean only "plant-based". Likewise, numerous beauty products are labeled vegan because they contain only plant-based ingredients. This is true even for some that have been tested on animals. "Vegan" products, therefore, aren't necessarily cruelty-free. You need to research a particular product well to be sure you're buying what you're looking for.
Cruelty-free beauty products haven't been tested on animals. Nor have their ingredients been tested on animals by another party. Also, they must not be sold in mainland China. The Chinese market requires animal testing on all cosmetic products imported into the country by law. If you're unsure whether a company is cruelty-free, you should always check their FAQ section. Suppose they mention that they don't test their products on animals, except where required by law. In that case, it means that they actually do tests on animals, and they can't be considered cruelty-free.
Cruelty-free certification requirements
For a company to be cruelty-free, it needs to meet the following criteria:
Their products haven't been tested on animals
Their products' ingredients haven't been tested on animals
They don't hire a third party to do the animal testing on their behalf
Their products are not sold in mainland China
Their suppliers of raw materials don't test on animals
However, if a product is cruelty-free, it doesn't mean that it's automatically vegan. Since the term "cruelty-free" only refers to animal testing, a cruelty-free product may still contain animal-derived ingredients. For example, Milani Cosmetics launched a lipstick that's cruelty-free but not vegan. This means that Milani lipstick hasn't been tested on animals. However, it still contains animal-derived ingredients such as carmine, the red pigment created from crushed insects.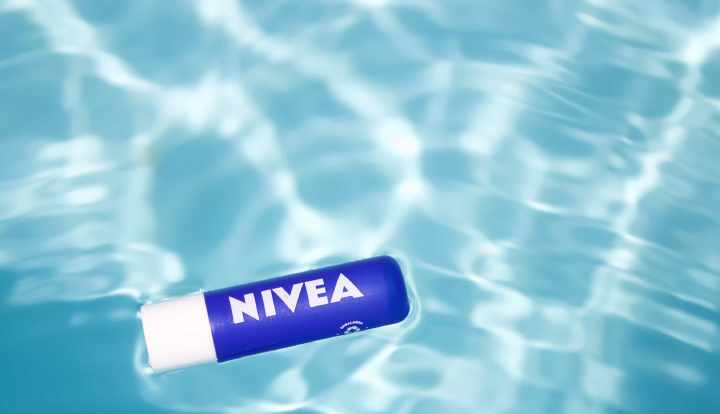 Suggested read:
Is Nivea cruelty-free?
There are also some cruelty-free brands but are owned by some other company that performs animal testing. One such example is Urban Decay, a brand that's certified cruelty-free by PETA. Still, its parent company is L'Oreal, which is known to test animals when required by law.
Vegan vs. vegan-friendly – Is there a difference?
"Vegan" and "vegan-friendly" refer to products that don't contain animal ingredients, animal by-products, or any animal-derived ingredients. But which term will be used on a specific product? That will depend on whether a product is officially certified by an organization. If a product is labeled "vegan" with a logo or trademark, it has been approved by the Vegan Society. If a product is labeled "vegan-friendly", it has no such official certification. In this case, the company itself is making a claim on veganism. This doesn't necessarily mean the product is less vegan. It simply means that an external organization hasn't been certified to make sure it meets its standards. Still, you should always be careful with brands that don't have official logos or trademarks. Reach out to them for information if necessary.
Vegetarian beauty products
If you see a product labeled vegetarian, you may assume that it doesn't contain animal ingredients. Unfortunately, things are not that simple. As we mentioned before, vegan products don't have anything that came from animals or was produced by them. On the other hand, vegetarian beauty products don't contain animals, such as meat or fat. But they contain ingredients produced by animals, such as milk, egg whites, honey, and beeswax. Vegetarian products are not vegan, and they aren't necessarily cruelty-free.
Suggested read: Are Pringles vegan?
Animal ingredients to look out for
It may be tedious, but you'll need to get accustomed to reading labels to ensure your chosen product doesn't contain animal ingredients. They are listed under different names. While you can't memorize all of them, several animal ingredients are commonly used, so you'll be able to spot them right away.
Here are some of the ingredients to look out for:
Collagen: A protein from animal tissue.
Lanolin: A wax or grease produced by sheep, often found in eyeshadows.
Gelatin: A thick matter derived from cows' skin or bones.
Carmine: A red pigment derived from crushed insects, often found in lipsticks and blushes.
Tallow: Animal fat, often derived from cows or sheep.
Keratin: Ground-up hooves or feathers.
Retinol (Vitamin A): Can be derived from animal sources, such as eggs, beef, chicken liver, and fish, but it can also come from plants and vegetables, such as carrots, pumpkins, and sweet potatoes.
Guanine: Derived from fish scales, often found in lipsticks and mascaras.
Musk oil: Genital secretions from musk deer, commonly used in perfumes.
Squalene: An oil derived from a shark's liver.
Civet oil: A cat's glandular secretions, commonly used in perfumes.
Ambergris: Derived from the digestive system of a whale, typically used in perfumes.
Stearic acid: Typically derived from the stomach of a pig, cow, or sheep, but it can also come from plant fats.
Beeswax: Commonly used in lipsticks and mascaras.
Face
This section is dedicated to vegan makeup and cosmetics for your face.
Vegan blush
Rosy cheeks are adorable when they're cruelty-free. Unfortunately, many blush products are tested on animals. Occasionally, animal ingredients such as carmine (crushed up bugs) and pearl powder can make their way to the ingredient list.
Suggested read: 37 foods and ingredients to avoid on a vegan diet
To help you stay utterly cruelty-free from cheek to cheek, we've compiled this list of several vegan and cruelty-free blush options:
100% Pure
Beauty Without Cruelty
Everyday Minerals
OFRA
Physicians Formula
Tarte Cosmetics
Vegan makeup brushes
When it comes to applying makeup, it's imperative to use high-quality brushes. A good brush can mean the difference between streaky and flawless results. Makeup brushes were traditionally made from animal hair (taken from squirrels, minks, and horses, to name just a few). Still, these days synthetic brushes are easy to find.
Synthetic brushes are typically made of Taklon fibers or nylon and are hypoallergenic. They also hold powders better and are easier to clean and maintain than non-vegan brushes.
Many cosmetic companies have committed to using only synthetic brushes. Below are some top brands that offer vegan brushes and makeup applicators:
100% Pure
Bdellium
Beauty Blender
EcoTools
Emani
Furless Makeup Brushes
Missame
Obsessive Compulsive Cosmetics
Sigma (their vegan collection only)
The Body Shop
Vegan concealer
A touch of concealer can work miracles, hiding everything from dark circles to blemishes, burns, and tattoos. Many of the large cosmetic companies that sell concealer still test on animals. Still, cruelty-free concealer is rising in popularity and becoming relatively easy to find.
Here are several companies that produce vegan concealers:
100% Pure
Beauty Without Cruelty (BWC)
Gabriel Cosmetics
ZuZu Luxe
Obsessive Compulsive Cosmetics
Tarte
ZuZu Luxe
Vegan eyeliner
Nothing can draw attention to your eyes like beautifully applied eyeliner. Eyeliner enables you to define your eyes while also creating virtually any eye shape you can imagine. Whether you prefer liquid, gel, or pencil liners, we're here to help you find a vegan and cruelty-free liner that's perfect for you.
Suggested read: 16 creative ways to use old coffee grounds
Cruelty-free eyeliner brands:
100% Pure
Beauty Without Cruelty
Ecco Bella
e.l.f.
Manic Panic
Pacifica
Tarte
Zuzu Luxe
Vegan eye shadow
Nobody wants bug eyes, but that's just what you'll get if you reach for many traditional eye shadows. Crushed-up beetles can create a magnificent shimmer, but let's face it, we can look just as glamorous without harming our bug friends.
Vegan eye shadow comes in every shade, sparkle, and texture. From loose mineral powders to creamy paint pots, you can find it all cruelty-free if you simply take the time to look.
Here are some of the top vegan eye shadow brands:
100% Pure
Beauty Without Cruelty (BWC)
e.l.f.
Manic Panic
No Miss
Vegan facial moisturizer
If you want radiant, nourished, and wrinkle-free skin, keeping your face moisturized is critical. To ensure that no bunnies (or other animals) were harmed in the making of your lotion, check to see that the package is clearly labeled as "cruelty-free" or "not tested on animals," and that the ingredients do not contain any animal derivatives.
You are likely to find a wide selection of vegan lotions at your local natural food store.
Here are some excellent vegan facial moisturizer options:
Earth Science
Alba Botanica
100% Pure
Derma E
Jason
The Body Shop
Yes to Carrots
Trader Joe's
Vegan foundation makeup
When it comes to a product you'll be applying on your face every day, you want to be sure that it's healthy, cruelty-free, and of course, vegan!
In ancient times, women used a mixture of animal fat, starch, and even white lead (yes, the toxic heavy metal) as an early form of "foundation" to create a desired complexion. While foundations are no longer made primarily of animal fats, modern-day foundations often involve animal ingredients and animal testing.
Here are some great cruelty-free brands that make vegan foundation:
Suggested read:
Can vegans eat ice cream?
100% Pure
Beauty Without Cruelty (BWC)
Ecco Bella
Gabriel Cosmetics
Tarte
ZuZu Luxe
e.l.f. Cosmetics
Emani Minerals (100% vegan company)
Flower
Vegan lipsticks
If you want to pucker those cruelty-free lips of yours in style, you're likely to want some vegan lipstick. But watch out! Animal ingredients can be discreetly hidden on lipstick labels under thousands of names. Some key animal ingredients to watch out for are beeswax, carmine, lanolin, tallow, and collagen—but again, there are too many to list here.
If label-reading and ingredient investigation isn't your forte, just go for the companies that pride themselves in being totally cruelty-free and vegan. More and more products clearly labeled "Not Tested on Animals" and "Vegan" are entering the marketplace. Several of our favorites are listed below.
Vegan-friendly cosmetic companies that offer vegan lipsticks:
100% Pure
Beauty Without Cruelty
e.l.f. Studio Cosmetics
Gabriel Cosmetics
Manic Panic
Obsessive Compulsive Cosmetics
Pacifica
Zuzu Luxe
Vegan lip balm
If you turn to lip balm to get super-soft and kissable lips, beware! Most lip balm contains beeswax, and some also contain other nasty ingredients such as lanolin, honey, and carmine.
Lucky for us, it's effortless to find completely vegan lip balm, and there are several brands out there that you are sure to love.
Here are some companies that produce vegan lip balms:
Hurraw!
Crazy Rumors
Ellovi Lip Butter
Fanciful Fox
LUSH
Surya Brasil
Vegan mascara
Most mascara contains some sort of animal ingredient, such as beeswax. But ladies, get ready to bat those eyelashes because cruelty-free and vegan mascara is becoming increasingly easy to find!
Here are some of our favorite brands:
Beauty Without Cruelty (BWC)
Bodisafe
Gabriel Cosmetics
Lavera
LUSH
Manic Panic
Tarte Cosmetics
Wet 'n' Wild
Zuzu Luxe
Hair
This section is dedicated to vegan products for your hair.
Suggested read: 14 benefits and uses for tea tree oil
Vegan shampoo
Several companies produce cruelty-free vegan shampoo. Unfortunately, though, most shampoos still contain animal products. What's more, many top brands are tested on animals.
What shampoos are vegan?
Many companies make vegan shampoo. These brands often carry seals attesting to their refusal to use animal testing or ingredients. Despite what marketers would have you believe, there's generally little difference in quality from one brand to the next. So what you probably want is a big cheap bottle of vegan shampoo, ideally without the need to visit three different stores to find it.
Some well-known cosmetics companies, including Acure, Avalon Organics, and 100% Pure oppose animal testing and label all their products as vegan.
Here are the bestselling vegan shampoos:
100% PURE
Acure
Aubrey Organics
Avalon Organics
Beauty Without Cruelty
Desert Essence
Giovanni
Kiss My Face
Love Beauty & Planet
Mineral Fusion
Pacifica
Paul Mitchell
Not so long ago, finding vegan shampoo took lots of time and effort. But now, you've got so many terrific options. It's great to see more and more companies using exclusively vegan ingredients. No doubt our above product list will be twice as long in a few years.
Vegan hair conditioner
You'll have no problem finding an excellent cruelty-free brand of vegan hair conditioner. Several companies make vegan conditioners that sell at every price point.
Shampoos and conditioners contain mostly the same ingredients. The one notable difference is that conditioners swap in oils in place of detergents since conditioners replace the natural oils that shampoos strip from the hair. These oils can be either plant or animal-based. If they're plant-based, they typically come from coconuts or oilseeds. If they're animal-based, they are almost invariably rendered fats taken from slaughterhouses.
Suggested read: Is Red Bull Vegan?
Animal fats are in no way superior to plant oils when it comes to conditioning hair, but they are much cheaper. That's why non-premium conditioners are rarely vegan.
Here are the best vegan hair conditioners:
Acure
Aubrey Organics
Avalon Organics
Beauty Without Cruelty
Desert Essence
Garnier
Giovanni
Love Beauty & Planet
Mineral Fusion
Pacifica
Paul Mitchell
Vegan hair spray
Hair spray, mousse, and styling gels are used to hold hairstyles in place and reduce frizz. These products may contain harmful chemicals and animal by-products and are also often tested on animals.
There are fortunately several cruelty-free options for hair spray and styling gel. Here are some vegan choices:
Aveda
Aubrey Organics
Beauty Without Cruelty
Carina
Giovanni
Jason
Pureology
Vegan hair dye
Since ancient times, people have used dyes to color their hair. Despite often being costly and frequently toxic, many women in Western countries choose to color their hair. Due to the harsh nature of hair dyes, these products are highly regulated and are generally tested on animals.
Fortunately, there are a few hair coloring products that are free of animal ingredients and testing:
LUSH
Manic Panic
Morrocco Method
Surya Brasil
Skin care
This section is dedicated to vegan products for your skin.
Vegan deodorant
Finding a cruelty-free vegan deodorant that actually works was once a challenge. But today, there are so many brands and varieties on the market that you are bound to find one that works for you.
But first, it's vital to distinguish deodorants from antiperspirants. Human sweat is odorless until it is fermented by bacteria. Deodorants inhibit bacterial growth and mask the smell, ensuring that you don't stink. At the same time, antiperspirants use chemical agents to constrict sweat ducts and block perspiration altogether.
There are unsubstantiated claims that blocking sweat glands antiperspirants are associated with cancer. This is currently a sketchy claim, but regardless, intuitively, it would seem for most people that deodorants are a more prudent choice.
Suggested read: 12 health benefits and uses of argan oil
Here are several highly rated vegan deodorant brands:
LaVanila
Crystal Deodorant Stick
Herban Cowboy
North Coast Organics
Primal Pit Paste
Schmidt's Organic Deodorant
Tea Tree Oil
Vegan lotions
There are a great many vegan lotions on the market that are perfect for moisturizing dry skin.
The ingredient list on lotions can be lengthy and virtually impossible to decipher. Many ingredients could be either animal or plant-derived. Depending on where the raw materials are sourced, there is no way to know which it is without asking the company directly. With that in mind, you're best off looking for seals that indicate that the product is free of animal products and testing.
Here's our list of companies that produce or distribute vegan lotions:
ShiKai
100% Pure
Ayushi
Beauty Without Cruelty (BWC)
Boodah Butter
DermaE
Desert Essence
Earth Science
Ellovi
Jason
LUSH
Mineral Fusion
Nature's Gate
Pangea Organics
Trader Joes
Vegan tanning products
If you're seeking a golden tan without exposing your skin to the sun, you'll likely turn to self-tanning products. Self-tanning works by rubbing or spraying chemicals on the skin to darken its color. In all probability, spray-tans are less dangerous than achieving a natural tan through the sun, mainly since it's easy to overdo your exposure and end up with a sunburn. It's essential to keep in mind that every sunburn causes irreversible damage to the skin. Your skin never quite heals from a sunburn, and repeated burns lead to leathery-looking skin and a significantly increased risk of skin cancer years or decades in the future.
Unlike natural tanning in the sun, spray tans have the advantage of producing instant results (if only for a few days).
The bad news is that spray tans can look fake, giving the skin an unnatural orange hue. Worse, most self-tanning products are tested on animals. But fortunately, there are a few vegan products: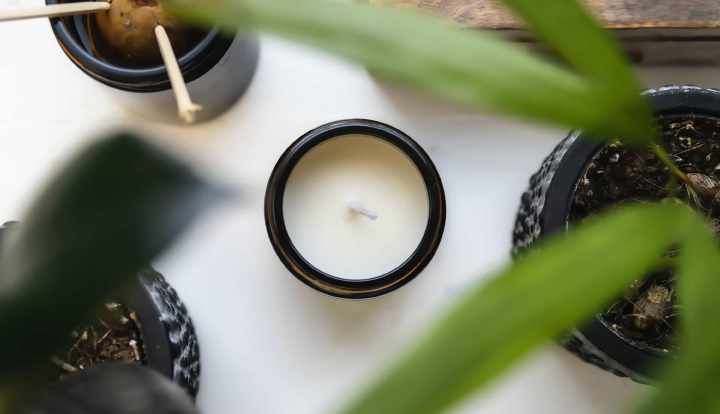 Suggested read:
Vegan candles
MyChelle
Nature's Gate Glow Lotion
Paula's Choice
Nails
This section is dedicated to vegan products for your nails.
Vegan nail polish
Nail polish can be a fun way to dress up your nails or cover up any imperfections. Unfortunately, most nail polish brands are tested on animals and contain harsh chemical ingredients. Despite being banned for cosmetics use in several countries, formaldehyde is commonly used in nail polish.
To the great benefit of animals and people, several companies have started nail polish lines that are cruelty-free and vegan.
Here are the top vegan nail polish brands:
100% Pure
1143 H20 Nail Polish
A•dorn
Beauty Without Cruelty
Butter London vegan nail polish
Ella + Mila
Flower Beauty
LVX
NCLA
Obsessive Compulsive Cosmetics
Pacifica
Scotch Naturals
SpaRitual
Stylush
Zoya
Vegan nail polish remover
When the time comes to remove your nail polish, you likely turn to store-bought nail polish remover. The active ingredient in nail polish remover is either acetone or ethyl acetate, mixed with oils, color, fragrance, and vitamin E to make it more pleasant. While the ingredients in nail polish remover are generally animal-free, many companies make nail polish remover test on animals. So it's essential to look for the "cruelty-free" label.
Here are some cruelty-free vegan brands of nail polish remover:
Honeybee Gardens
No Miss
Sparitual
You can also buy 100% acetone from any drug store, which will be very effective at removing your polish but can be harsh on your nails.
Bath
This section is dedicated to general vegan products in your bath.
Vegan bubble bath
If you enjoy sinking into a hot bath brimming with bubbles after a stressful day, you're in luck. Several premium-quality vegan bubble bath products will whisk your tension away. And there's also a vegan bubble bath made just for children.
Suggested read: Vanilla extract vs. essence: What's the difference?
All of the products listed below are not only free of animal derivatives, but they contain natural and healthy ingredients that are just fine for your body to soak up.
LUSH
100% Pure
Deep Steep
EO
Vegan bath bombs
Bath bombs take the luxury and relaxation of a bath to an entirely new level, rendering your bath water a swirl of beautiful colors and floral aromas. They are typically made from natural ingredients and sold without any packaging. Always check the ingredients label since some contain honey, but most bath bombs are vegan.
Most bath bombs contain sodium bicarbonate and citric acid (which combine to create a fun fizz that makes the bath bomb twirl around your bath like it's dancing). They also generally contain propylene glycol (which helps the skin absorb moisture), corn starch, coloring, and aromatic ingredients like essential oils, flowers, and herbs.
The best bath bombs are made by LUSH, which has stores worldwide and an online shop. LUSH makes fresh handmade cosmetics and bath products, and all of their vegan products are labeled with a "V." If you've never been to a LUSH store, find one and treat yourself to a bath bomb!
Vegan shaving creams and gels
Suppose you're in the market for vegan shaving supplies. In that case, the prominent place to start with is shaving cream — since the bestselling commercial brands invariably contain a slew of substances that are likely slaughterhouse by-products. If there is a mass-market shaving cream in a pressurized can that's vegan, we haven't yet heard about it. But several premium shaving gels are vegan, that work every bit as well as conventional creams:
Dr. Bronner's Organic Shaving Gel
Earth Science 145 Smooth Start Shave Cream
Herban Cowboy Dusk Premium Shave Cream
Vegan soap
Vegan soap is easy to find. But you should always that assume soap contains animal-based ingredients unless the label says otherwise.
Suggested read: Can vegans eat bagels?
Many bar soaps contain animal fat derivatives as their primary ingredients. Don't expect soap companies to be forthcoming about their use of animal fats. Bars of Ivory Soap, for instance, carry the phrase "99.44% pure" on its label. Yet, it's primarily made from rendered animal fat obtained from slaughterhouses. Soap made from animal fat often has "sodium tallowate" listed on its label — which is a tip-off since tallow is a fancy word for beef fat.
Similarly, common vegan soap ingredients include sodium cocoate (as in coconuts) or sodium palm kernelate (derived from palm kernels). Olive oil can undergo processing to make excellent bar soap. Basically, if it's a vegetable fat, companies can find a way to turn it into cruelty-free soap.
Luckily, given the unprecedented demand for cruelty-free personal care products, you can now find vegan soap almost anyplace you shop.
Vegan soap brands:
Mrs. Meyers
100% Pure
Dr. Bronner's
Herban Cowboy
Kiss My Face
LUSH
Pacifica
Pangea Organics