What is rice milk?
Rice milk is plant milk made from rice. It is also allergen-free, lactose-free, and dairy-free. So it's great for almost all diets!
Rice milk is naturally sweeter than many dairy alternative milk. It's not as creamy as your oat, nut, or seed milk, but its flavor may be preferred for some.
Why make homemade rice milk?
Store-bought milk is usually filled with unnecessary preservatives, additives, and thickeners. Not to mention sweeteners and sugars. Even buying rice milk with a reasonably clean ingredients list has a downside. It usually comes with a hefty price tag.
If you make your own dairy-free milk, you'll find that two ingredients are all you'll ever need to make the base milk. If you want it to be creamier and thicker, add more of your base ingredient. If you prefer it thinner and subtle, add more water.
Homemade rice milk is much more cost-effective because rice is such a cheap ingredient, especially when bought in bulk.
You can also be in control of any added sweeteners.
You can experiment with brown or white rice for different nutritional values.
Is rice milk good for you?
In comparison to other dairy-free milk recipes, homemade rice milk has a variety of pros and cons. As well as the options mentioned above include being cost-effective.
Pros:
Rice milk is one of the least allergenic dairy-free milk options, meaning it's great for those with nut and other allergies.
It is one of the sweeter milk alternatives, being naturally sweetener than most nuts.
Because of rice milk containing no cholesterol, it is a very heart-healthy option.
Rice is an excellent high-carb option. Personally, I take this as a good thing as carbs provide more energy with less fat to keep you fuller for longer.
Cons:
Compared to other dairy-free milk recipes, homemade rice milk is high carb, low fat, low protein, and low in fiber.
Rice contains more natural high sugars, so while this is good for the taste, it's not as nutritionally balanced as it could be.
Rice milk can contain small amounts of arsenic. This shouldn't be an issue unless you're consuming rice milk multiple times a day, every day.
Brown rice contains more arsenic than white usually. However, rinsing/cooking the rice will help to remove some of it.
When comparing rice milk side-by-side with other dairy-free milk options, you'll notice that rice milk is more translucent. This is because rice milk can be one of the 'thinner' dairy-free milk options.
Rice milk recipe
Here is a quick and easy way to make homemade rice milk from just 2 ingredients.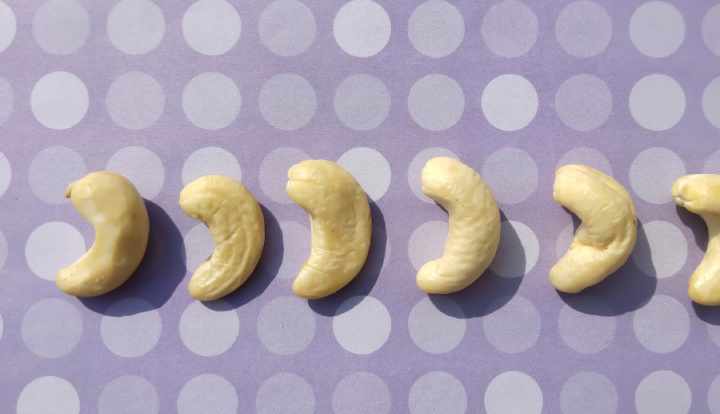 Suggested read:
How to make cashew milk? Cashew milk recipe
Ingredients for rice milk
Here is what you'll need to make rice milk:
1/2 cup cooked rice (100 g)
2 cups water (500 ml)
1 Tbsp (15 ml) maple syrup (optional)
Instructions
Making homemade rice milk is super simple and can be broken down into 3 steps:
Cook rice according to package directions. Drain and let it cool down. You can also use leftover rice.
Add all the ingredients to a blender (cooked rice, water, and maple syrup) and blend until smooth.
Strain the mixture using a nut milk bag, cheesecloth, napkin, or a filter. This step is optional.
Your very own homemade rice milk is ready! If you keep the leftovers in an airtight container in the fridge, they last up to 5 days.
Additional tips
To make this recipe, you can use any kind of rice, but my favorite ones are brown rice and short-grain white rice.
Sweetener is optional, although you can use sugar or syrup, whatever you prefer. Just add it slowly to taste.
There're some rice milk recipes that contain a little bit of salt to enhance the flavor or even some oil, but I like it better without them.