What is coconut butter?
Coconut butter is a delicious vegan butter made with shredded coconut. Since it doesn't contain any added sugars or preservatives, homemade coconut butter is healthy and nutritious and does not have cholesterol.
Coconut butter recipe
This coconut butter recipe is super easy to make as it only requires shredded coconut. If you have a powerful blender, it's ready in under 2 minutes and tastes delicious!
Shredded coconut is also pretty affordable compared to some nuts and seeds. This coconut butter is also healthier than the store-bought ones, as it doesn't contain any additives or preservatives.
Ingredients for coconut butter
Here is what you'll need to make homemade coconut butter:
3 cups shredded or desiccated unsweetened coconut (270 g)
Instructions
Making homemade coconut butter is super simple:
Add the shredded coconut to a blender or food processor and blend until smooth.
You can spread the coconut butter on toasts or combine it with some raspberry jam. It's also perfect for adding it to smoothies or your morning oatmeal.
You can store the leftovers in an airtight container in the fridge for up to 2 weeks.
Tips:
With a powerful blender, the coconut butter will have a smooth and creamy texture in just 2 minutes.
If you only have a food processor, the butter will take about 10 minutes to be ready. If you don't have enough shredded coconut, your blender or food processor won't properly blend the coconut. Your coconut butter won't have a good texture.
The end result should have a creamy texture, similar to peanut butter or almond butter.
The shredded coconut may sticks to the sides while blending. Turn off your food processor and use a knife or a wooden spoon to scrape down the sides.
How to store coconut butter
Coconut butter can be stored in a sealed container at room temperature or in a fridge for up to 2 weeks. If you keep the coconut butter in the fridge, the coconut butter might harden and sometimes separate into 2 layers. If this happens, just heat it up a bit, or serve it with warm food, like toasted bread.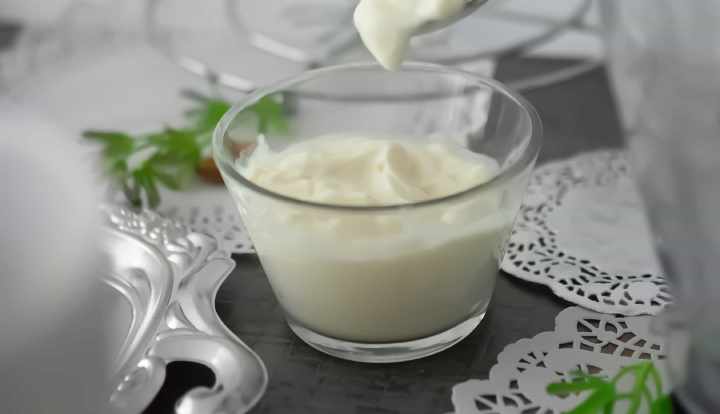 Suggested read:
Healthy vegan mayo: Mayonnaise recipe