There are many ways to go vegan. Some people will go cold turkey, some prefer to ease into it slowly by reducing meat and dairy gradually and others go vegetarian first. One great way to sample veganism is to go vegan for a week.
Going vegan for a week is an easily attainable target.
Setting yourself a goal of just seven days to focus on eating a vegan diet is short enough that you can easily achieve it, yet long enough to see some benefits.
The benefits of being vegan for a week
Test out the vegan lifestyle – Trying a vegan diet for seven days can help you to decide if it's something you would consider doing in the long term
Educate yourself – You'll learn how to easily read food labels, which animal products to look out for, and which foods are accidentally vegan
Try new food – Your vegan challenge is the perfect time to try new ingredients which you haven't tried before
Find vegan alternatives – Vegan mince is cheaper and healthier than beef mince. But is it tastier? Now's the time to find out if you'd swap for good.
Lose weight – Healthy vegan diets are naturally lower in calories than omnivorous or vegetarian diets so you're likely to lose one or two pounds in your vegan week
Save animal lives – Take a look at some of the calculators you'll find online to see exactly how many animals you can save in a week
Step-by-step guide to eating vegan for a week
Here's an easy step-by-step guide on how to go vegan for a week:
1. Know the rules
For this challenge, it's best to focus on food. Don't worry about things like deodorant or toilet paper which may have been tested on animals or alcoholic drinks which may contain traces of animal products. Let's keep this simple:
No meat
No fish
No dairy products (that contain milk)
No eggs
2. Organize your fridge, freezer, and cupboards
Look through your kitchen and categorize all the food you already have in the house into vegan and non-vegan. You might want to select a fridge shelf, a freezer drawer, and a kitchen cupboard where you put all of your non-vegan food so that you know that it's off-limits for the week. It's much better to do this now than when you're hungry and looking for something to eat.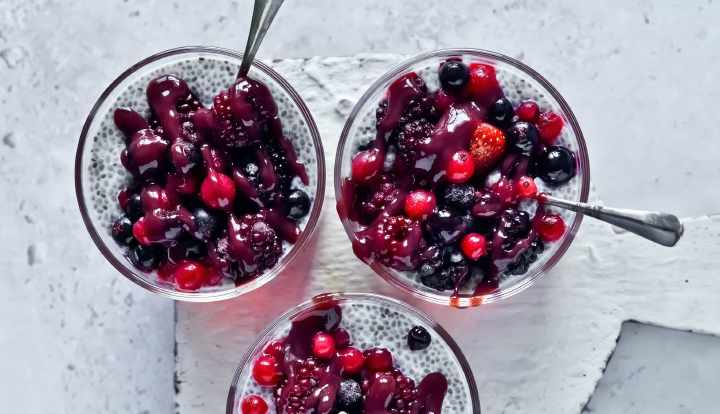 Suggested read:
A keto diet meal plan and menu that can transform your body
3. Plan your meal
You don't want to go out and buy avocados, aubergines, and asparagus and then find that you have no idea how to put them together. Planning your meals will reduce food waste and also save you money.
Some meals will be vegan versions of things you already love, such as swapping your meat mince to vegan mince in your spaghetti bolognese. Other meals will be things that you've never eaten before, so do some research and think about what you'd like to try.
If cooking isn't your forte, there are vegan meal delivery services that can send you vegan meal prep for the week.
4. Make a shopping list
There are some vegan staple ingredients that you're likely to need that you don't yet have at home. These include:
Plant-based milk – There are lots of different kinds, I would suggest starting with soya milk for in tea, oat or almond milk for in coffee and whatever you fancy for on cereal.
Margarine – Butter isn't vegan but most margarine is
Nutritional yeast – It looks weird but vegans add it to pretty much every dish because it tastes great and is super healthy
Meat alternatives – Sausages, burgers, mince, chicken pieces, and pies are all easy to find as are things like tofu and tempeh. Just be careful as some vegetarian fake meat products are not vegan
Agave nectar – If you usually have honey, you'll want this on your list instead
Vegan mayonnaise – This vegan mayonnaise is great for dipping or use to make your coleslaw or potato salad
Other vegan staples which should probably be on your list are:
Suggested read: Meal planning for weight loss: Tips, recipes, and more
Seasonal fresh fruit
Salad vegetables, mushrooms, peppers, corn on the cob
Potatoes
Avocadoes
Bread
Rice, couscous, quinoa
Pasta
Hummus
Nuts
Cereal or oats
Baked beans, mixed beans, lentils, chickpeas
Tinned tomatoes, passata, tomato puree
Onion, garlic, chilies, vegetable stock, mixed herbs, and spices
Chocolate, biscuits, sweets, cakes, and ice cream
5. Go shopping
The best places to shop for food are large supermarkets, health food shops, and local greengrocers and markets.
Smaller supermarkets tend to lack many important vegan alternatives, so bigger is better where supermarkets are concerned. In January, you'll find a much wider range of vegan food in supermarkets than at other times of the year.
Health food shops can also be a good source of tasty vegan treats. These shops vary with some stocking mostly pills and potions rather than food, but some do have great produce sections. And when buying fruit and vegetables, the freshest, cheapest and most environmentally-friendly products can usually be found in local independent shops and markets.
If you want something special, have a look at specialist vegan online supermarkets.
6. Plan ahead when eating out
Vegan restaurants may be few and far between but you'll find that almost every restaurant will have some vegan options on the menu. Chain restaurants usually have larger menus and so tend to have the most choice for vegans.
If you don't have a say in the choice of venue, for example, if it's a friend's birthday celebration, then look up the menu online. If there are no vegan options, you can call the restaurant and there's a very high chance that they'll be able to make you whatever you want to eat with a few days' notice.
7. Educate yourself
Learning more about the reasons why people go vegan can be very motivating. There are lots of vegan documentaries that you can watch such as 'Cowspiracy' which explains the link between animal agriculture and climate change, 'What The Health' which shows the link between diet and disease, and 'Earthlings' which shows how animals are treated on farms.
Suggested read: The vegetarian diet: A beginner's guide and meal plan
8. Take a multi-vitamin
A healthy vegan diet can easily provide you with every vitamin and mineral that your body needs, except vitamin B12. That's because B12 comes from soil that is eaten by animals and stored in their bodies. A great vegan source of B12 is nutritional yeast which you can add to pretty much anything.
To make sure that you get absolutely everything that you need during your vegan week, taking a daily multivitamin pill is the easiest way to make sure that you're covered.
9. Don't be a perfectionist
If you slip up, it doesn't matter. Remember that just trying a vegan diet for a week is a great step to make so if you accidentally eat something that isn't vegan, just forget about it and carry on. Veganism isn't about being perfect, it's about doing what we can to reduce animal suffering.
Vegan weekly meal plan
Everyone is different in the foods that they enjoy so it's always a good idea to create your meal plans rather than follow anyone else's too strictly.
However, if you're looking for a quick and easy vegan meal plan for the week that requires no special ingredients and doesn't require you to spend lots of time cooking, then take a look at the meal plan below.
Simple vegan weekly meal plan
Monday
Breakfast: Avocado and tomatoes on toast
Lunch: Jacket potato with beans and homemade coleslaw
Dinner: Spaghetti bolognese with vegan mince
Snacks: Carrot sticks and hummus
Tuesday
Breakfast: Weetabix with soy milk
Lunch: Hummus, carrot and salad sandwich and crisps
Dinner: Tofu curry with rice
Snacks: Fruit salad
Wednesday
Breakfast: Baked beans on toast
Lunch: Lentil soup and bread
Dinner: Vegan sausage and bean casserole
Snacks: Popcorn
Thursday
Breakfast: Porridge topped with banana
Lunch: Vegan cheese and ham sandwich with salad
Dinner: Vegan burger, wedges, and corn on the cob
Snacks: Celery and peanut butter
Friday
Breakfast: Fruit smoothie
Lunch: Vegan hot dog and chips
Dinner: Italian vegetable stew
Snacks: Mixed nuts
Saturday
Breakfast: Vegan sausage on toast with ketchup
Lunch: Vegetable soup and bread
Dinner: Salt and pepper tofu, sweet and sour vegetables, and noodles
Snacks: Vegan ice cream
Sunday
Breakfast: Scrambled tofu, sausage, hash browns, mushrooms, beans, and fried tomatoes
Lunch: Vegetables in a tortilla wrap
Dinner: Mushroom stroganoff and rice
Snacks: Nachos
What to expect when you go vegan for a week
The health benefits of switching to a vegan diet can kick in pretty quickly for some people. Within a few days of going vegan you may notice:
Suggested read: The ketogenic diet: A detailed beginner's guide to keto
More energy – Your body doesn't have to use as much energy to digest food so you may feel perkier
More bowel movements – Vegan food often has a lot of fiber which cleanses your colon meaning that you will go to the toilet more often
Better skin – More fruit and veg means more vitamins and antioxidants which should improve skin conditions like acne
Weight loss – You're likely to naturally eat fewer calories so can expect to lose a pound or two
Bloating – For some people, the excess fiber and more diverse gut bacteria can cause bloating but this will pass after a couple of weeks once your body gets used to it