Converse, the quintessential fashion brand that suits most styles and tastes.
Name one outfit that doesn't look good with Converse?! We mean, some men are even wearing them with a full suit and still kill it! (Hello Patrick J. Adams).
But as versatile as they are, are Converse vegan?
That's the one million dollar question at the back of many vegans' minds.
And the answer is not as easy as we would like it to be…
Converse – vegan VS not vegan is one of the longest debates online. Ok, there is a bit of exaggeration here, but the answers are quite conflicting, and the company itself doesn't help much.
The short answer: Converse is not a certified vegan brand, but they do have many vegan-friendly shoes!
We, of course, went deeper into this rabbit hole to unveil the truth and give you informed answers.
Are Converse vegan?
No, Converse is not a vegan brand.
But do they offer vegan-friendly shoes? And aren't shoes, except for the leather models, are supposed to be vegan?
There are a few problems here:
They don't have any proper vegan certification to prove it.
Converse lacks transparency when it comes to whether its products are vegan-friendly. And this makes it quite difficult for us to determine whether their supposedly vegan products are meeting vegan standards at every step of the production process.
Plus, the company's website has no dedicated page with information regarding its sustainability or animal testing policy.
Vegan-friendly Converse models
Are you ready to overlook the fact that supposedly vegan Converse shoes are manufactured in the same facilities that are producing non-vegan products?
In that case, there are more than a few pairs of Converse shoes that might interest you.
Converse Chuck Taylor All-Star
So, let's start with the main one: Are Converse All-Star vegan? Yes, they are! They are made of canvas, synthetic glue and don't feature any leather patch. So if you're looking for a pair of white vegan converse, go get those iconic shoes!
Converse Renew
The Converse Renew collection is also supposedly all vegan. Shoes from that range are made from recycled items like plastic bottles and waste cotton. So if you're an eco-conscious vegan, this range could work for you!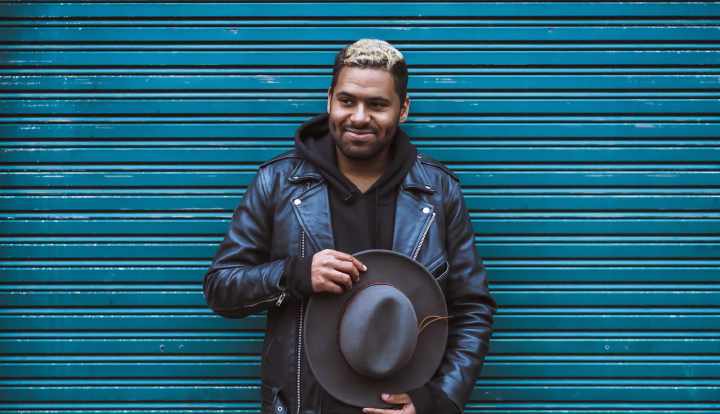 Suggested read:
Is synthetic leather vegan?
Converse Vegan Collabs
Perhaps the most interesting, and maybe redeeming bit, are the collaborations Converse has had over the years with vegan celebrities such as Miley Cyrus, Kenny Anderson, and Millie Bobby Brown. These partnerships have led to a bunch of great-looking vegan Converse shoes!
But it doesn't hurt to be extra careful and take a closer look at the materials of the pair that interests you. You never know, with all the limited editions.
Are Converse cruelty-free?
Unfortunately, no, Converse as a brand is not cruelty-free.
First off, Converse offers many leather and suede shoes. And yes, the leather they use is real leather, rather than a synthetic version.
Then, Converse doesn't display any animal welfare policy on its website.
Nike, Converse's parent company, does have a sustainability page, but it's mostly focused on their innovative fabrics that reduce Nike's carbon footprint.
For example, the Nike Flyleather material comes from at least 59% recycled leather fiber. It does have a lower carbon footprint compared to traditional leather, and we appreciate it, but it's still leather.
By digging deeper on Nike's corporate website, you can find their "Chemistry restricted substances list" page. This page has information on their "animal skin policy", which applies to Converse as well.
The fact that they use animal skin means that the brand isn't cruelty-free.
Vegan alternatives to Converse
Just because Converse is scanty with information regarding their vegan range doesn't mean it's the end of rocking some fancy sneakers.
Suggested read: Is Nivea cruelty-free?
The proof? Have a look at the following brands.
If you're looking for a brand that is both vegan and cruelty-free, for their whole range, Ethletic is your pick! The other brands listed offer vegan shoes, but they also have leather models in their collections.
Ethletic, cruelty-free Converse
Fair, vegan, sustainable. These are among the first words to greet you when open Ethletic's website. Their shoes are PETA-approved and made of fairtrade cotton and natural rubber. Some of their pairs look like Converse twins, so if you're looking for cruelty-free Converse, that's your pick!
Adidas, for vegan icons
Yes, Adidas uses leather in many models, but at least, they are transparent about it. Aside from their recent "Our icons go vegan" campaign, the footwear giant also has a dedicated sustainability filter on their website that you can use to find their vegan models. Their vegan shoes use rubber for the outer sole and 100% vegan material for the upper part. The upper material is mostly recycled materials, while all the colors and glues used are not animal-based.
Hugo Boss, vegan leather
Hugo Boss is not a vegan brand, but we love it when big brands use their budget to create original and vegan products. Hugo Boss's range of Piñatex® sneakers uses an alternative leather fiber made entirely from pineapples! The sole of the sneakers is from recycled PTU while the laces are made from 100% organic cotton. The padded insole is a blend of cotton and linen. The final result: vegan footwear for both men and women that are quite lightweight and comfortable. Speaking about comfy… make sure you have a look at those vegan slippers.
Summary
So, are Converse vegan? As a brand, no. But they do offer vegan options.
The fact that they offer leather shoes and their lack of information regarding the materials they use and the production process are raising red flags.
Suggested read: 15 Vegan lifestyle benefits that will make you never look back
It took many customer requests to know more about the brand. But if we believe what can be found on the Internet, here is what you need to remember from this article:
If you care that vegan shoes are made in the same factories are non-vegan models, then forget about Converse.
If this is not a big problem for you, then Converse offers several great vegan-friendly shoes made of canvas, including some of their iconic models such as the Chuck Taylor All-Star.
If Converse is a no-go for you, all hope is not lost, as other brands offer very similar-looking vegan sneakers (Ethletic, for example).
Plus, other big brands have started to be more transparent regarding their materials and production process. We're thinking Adidas if you want to score some vegan versions of their icons. Or Hugo Boss for some vegan leather extravagance.